Countdown to the year 2,000!
In collaboration, consultation and conjunction, with Andrew James Kerr, Robert Kerr Baxter, and myself, Joanne N. Crack, we present to you:
KERR'S AROUND THE WORLD

Our main objective here is to bring together as many Kerr's and their families as humanly possible by requesting you to complete an individual family tree (below) and then in turn we will attempt to build the first ever world-wide
MEGA-FAMILY TREE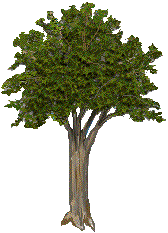 ---
ADD YOUR INDIVIDUAL

FAMILY TREE HERE:

March 7th| VIEW POSTED ENTRIES |

---

Gaelic Name: Caerr, MacGhilliechearr

Lands: Roxburghshire

Origin of Name: Brython, Caer (fort)

Septs: Ker, Carr, Carre, Cessford

Post a Message on our MESSAGE BOARD or Chat Live in our online CLAN-KERR CHAT ROOM

Kerr Tartan

Hunting Tartan

Ferniehirst Castle

NEED HELP?

Genealogy Links

Other Research Links

FUN STUFF:

Kerr Related Links

Other Links of Interest

---

Add a Link to this Site
---
We would love to hear from you!!
Without your help we cannot make this the biggest and best KERR site online.
---


Do you have a story to tell, a legend perhaps? Do you know a famous Kerr? (Or infamous?). Make us laugh...make us cry....Make us always wonder why!!
---

Do you have an idea to make this site more informative, more fun? What would YOU like to see? Contribute your suggestion(s) HERE!
---

Do you have a photograph to share with us? Send it HERE!


March 7th - View our photo album HERE!
---

Tell us some news, eg., Birth or Marriage announcements etc., HERE!
View the news HERE!
---
Maps of the World

Flags of the World

Times around the World
---
Please feel free, at any time to email either one of us with question, ideas, suggestions, etc.

Andrew James Kerr

Robert Kerr Baxter

Joanne Crack or ICQ #1827005

Please sign our Guest Book
Subscribe to the KERR mailing list at Webroots.com (an email screen will open. Type the word "subscribe" without the quotes in the message BODY and click on SEND. No SUBJECT is required)
---

SCOTLAND IS 31,510 SQ. MILES IN AREA, 274 MILES LONG FROM NORTH TO SOUTH AND VARIES IN BREADTH BETWEEN 24 AND 154 MILES.
Click on the graphic to vote for this
page as a Starting Point Hot Site.

The music on this site is dedicated in loving memory of David Kerr, (age 5), his 15 classmates and teacher of Menteith View who died tragically approx. 9:30am, Wednesday, March 13, 1996.
Class of Dunblane Primary, Dunblane, Scotland.

"Jessie, The Flower of Dunblane" courtesy of Taylor's Traditional Tunebook | Lyrics |


---
Copyright @1998 Doug Bridge Studios, Prescott, Ontario
direct questions/comments to the WEBMISTRESS
---